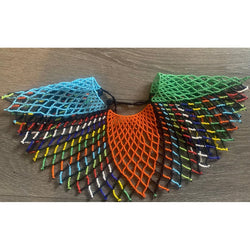 Nothando
Introducing Nothando, the ultimate companion for those seeking comfort, style, and versatility. This exquisite piece of craftsmanship is designed to enhance your everyday life by providing a seamless blend of functionality and elegance.
Unparalleled Comfort
Nothando is meticulously crafted using only the finest materials, ensuring a cloud-like experience with every use. The plush cushioning and ergonomic design provide optimal support, making it the perfect choice for long hours of relaxation or work.
Stylish and Timeless
With its sleek and contemporary design, Nothando adds a touch of sophistication to any space. The clean lines and neutral tones make it effortlessly blend with any decor, adding a modern yet timeless appeal. Whether placed in your living room, office, or bedroom, Nothando effortlessly elevates the aesthetic of your surroundings.
Versatile Functionality
Nothando is designed to adapt to your needs. Whether you prefer to sit, lounge, or recline, this multi-functional masterpiece has got you covered. The adjustable backrest and extendable footrest allow you to find your perfect position, ensuring maximum comfort in any situation.
Durable and Reliable
Crafted with care, Nothando is built to last. The high-quality materials and sturdy construction guarantee long-term durability and reliability, so you can enjoy the comforts of Nothando for years to come. Trust in its resilience and rest assured that it will remain a staple in your home.
Experience Nothando Today
Unwind in luxury and experience the ultimate in comfort and style with Nothando. Whether you're unwinding after a long day, hosting guests, or simply enjoying a quiet moment alone, Nothando is the perfect companion. Elevate your living space and indulge in the epitome of relaxation with Nothando.