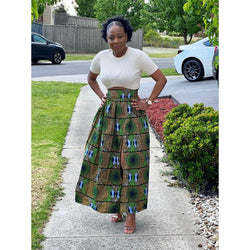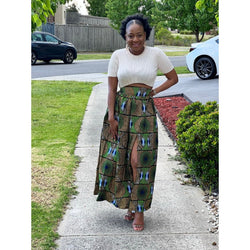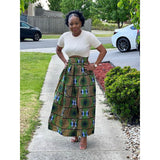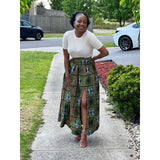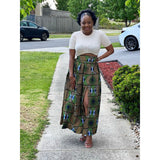 Ruvimbo Maxi Skirt
Introducing our stunning Ruvimbo Maxi Skirt, a timeless piece that seamlessly combines elegance with African flair. Crafted with a captivating green African print, this maxi skirt is designed to make a statement.
What sets our Ruvimbo Maxi Skirt apart:
Exquisite African Print: The vibrant green African print exudes a captivating charm, adding a touch of cultural richness to your ensemble.
Elegant Maxi Length: The skirt elegantly flows down to a maxi length, creating a graceful and sophisticated silhouette.
Thoughtful Slit Detail: The carefully placed slit adds a contemporary twist, allowing freedom of movement while retaining the skirt's classic appeal.
Quality Craftsmanship: Meticulously crafted with attention to detail, ensuring durability and a luxurious feel.
Elevate your wardrobe with the Ruvimbo Maxi Skirt and embrace the fusion of tradition and modernity in style. Perfect for special occasions or adding a touch of cultural vibrancy to your everyday look.