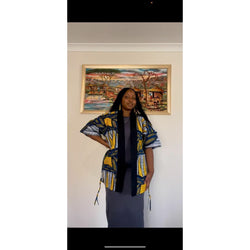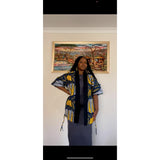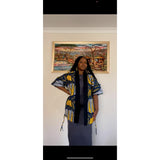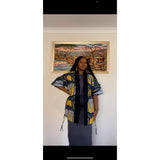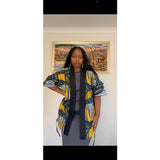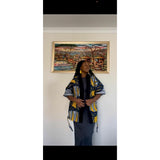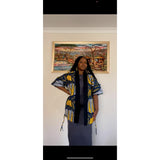 Product Description
Tarisai Kimono
Introducing the Tarisai Kimono, a perfect blend of color, vibrancy, and elegance. This stunning kimono is the epitome of style and sophistication, designed to make you stand out from the crowd.
Unleash Your Inner Goddess
With its vibrant colors and eye-catching patterns, the Tarisai Kimono is a true work of art. Each piece is meticulously crafted to showcase the beauty and diversity of traditional prints, creating a unique and mesmerizing look that is sure to turn heads.
Quality and Comfort Combined
We understand that fashion should never compromise on comfort. That's why the Tarisai Kimono is made from high-quality materials that feel soft against the skin and provide a lightweight and breathable fit. Whether you're lounging at home or attending a special event, this kimono will keep you comfortable and stylish all day long.
Versatile and Effortless
One of the standout features of the Tarisai Kimono is its versatility. This elegant piece can be effortlessly paired with any outfit to add a touch of glamour and sophistication. Whether you're dressing up for a night out or looking to elevate your everyday style, the Tarisai Kimono is the perfect choice.
Make a Statement
When you wear the Tarisai Kimono, you are making a statement. This is not just a piece of clothing; it's a symbol of confidence, individuality, and creativity. Embrace your unique style and let the Tarisai Kimono be your canvas to express yourself.
Choose Excellence
In a sea of ordinary fashion, the Tarisai Kimono stands out as a true masterpiece. Each kimono is carefully crafted with attention to detail and a commitment to excellence. When you choose the Tarisai Kimono, you are choosing exceptional quality and timeless style.