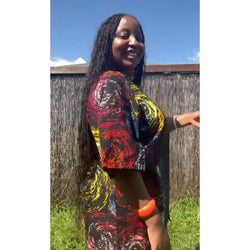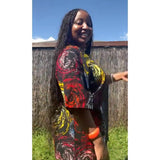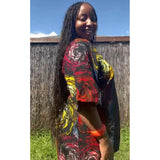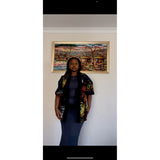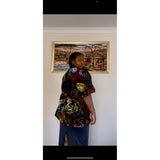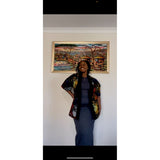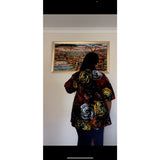 Product Description
Tinashe Kimono
Introducing the Tinashe Kimono, a stunning and stylish addition to your wardrobe. Crafted with meticulous attention to detail, this kimono is designed to enhance your personal style and make a bold fashion statement.
Elevate Your Style
With its beautiful and unique design, the Tinashe Kimono is the perfect choice for those who want to stand out from the crowd. The intricate patterns and vibrant colors create a captivating look that will turn heads wherever you go.
Unmatched Quality
We believe in providing our customers with the highest quality products. The Tinashe Kimono is made from premium materials that are durable and long-lasting, ensuring that you can enjoy wearing it for years to come.
Versatility at Its Best
Whether you're dressing up for a special occasion or looking to add a touch of elegance to your everyday outfits, the Tinashe Kimono is the perfect choice. Its versatile design allows you to effortlessly pair it with a variety of clothing items, making it a truly versatile wardrobe staple.
Comfortable and Lightweight
We understand the importance of comfort, which is why the Tinashe Kimono is made with lightweight and breathable materials. You can confidently wear it all day long without feeling restricted or uncomfortable.
A Perfect Gift
Looking for a unique and thoughtful gift? The Tinashe Kimono is the perfect choice. Its timeless design and luxurious feel make it a gift that will be cherished and appreciated by your loved ones.
Choose the Tinashe Kimono
Beautiful and stylish design
Unmatched quality and durability
Versatile and easy to pair with different outfits
Comfortable and lightweight for all-day wear
An excellent gift option for any occasion
Elevate your style with the Tinashe Kimono and experience the perfect blend of fashion, comfort, and quality. Stand out from the crowd and make a statement wherever you go.