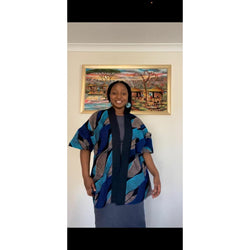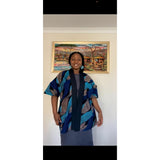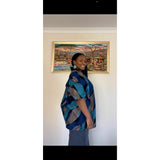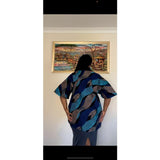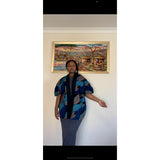 Product Description
Tinevimbo Kimono
Introducing the Tinevimbo Kimono, the perfect blend of style and comfort. This kimono is designed to make a statement with its colourful, bold, and bright patterns. Whether you're heading to a summer festival, a beach party, or simply want to add a touch of vibrance to your everyday outfit, this kimono is the perfect choice.
What sets the Tinevimbo Kimono apart from competitors is its unique combination of vibrant colors and intricate patterns. Each kimono is carefully crafted to ensure that you stand out from the crowd and make a lasting impression. Made from high-quality materials, this kimono is not only visually stunning but also feels incredibly soft and comfortable against your skin.
The Tinevimbo Kimono is versatile and can be styled in multiple ways. Pair it with a simple dress for an elegant and chic look, or throw it over a bikini for a trendy beach ensemble. It can also be worn as a statement piece with jeans and a t-shirt, instantly elevating your casual outfit. The possibilities are endless with this kimono.
When it comes to quality and craftsmanship, the Tinevimbo Kimono stands above the rest. Each piece is carefully inspected to ensure that it meets our high standards. The attention to detail is evident in every stitch and pattern, making this kimono a true work of art.
Choose the Tinevimbo Kimono and embrace your unique style. Stand out from the crowd with its colourful, bold, and bright patterns. Experience the comfort and versatility that only this kimono can provide. Make a statement and let your individuality shine with the Tinevimbo Kimono.